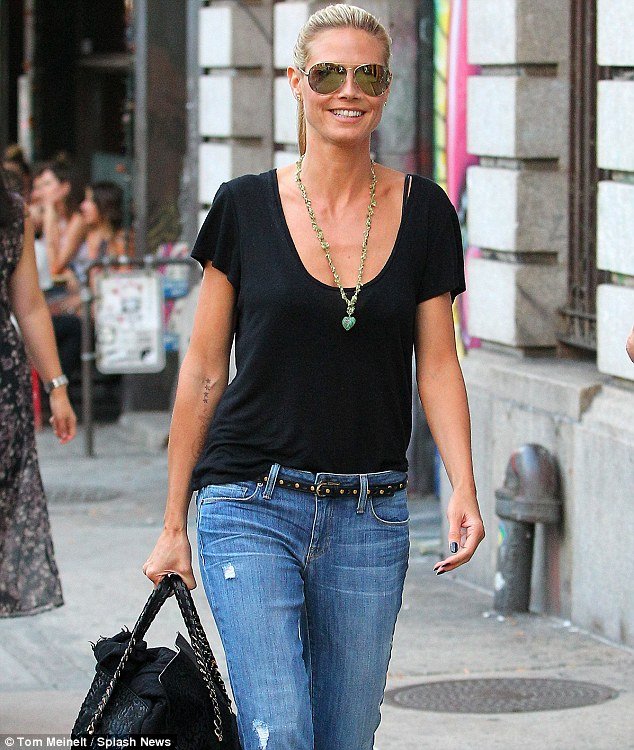 Heidi Klum, international supermodel and 'America's Got Talent' judge, was spotted in New York wearing Oxford Vaughan SpeedBird Mach 2 sunglasses last week. The SpeedBird Mach 2 sunglasses worn by Ms Klum feature 21k white gold plated frames and platinum plated lenses – they are one of the most luxurious frames in the Oxford Vaughan collection.
Looking sophisticated and stylish walking the streets of the Big Apple, Ms Klum demonstrates that Oxford Vaughan SpeedBird aviator sunglasses have both style and substance. The emphasis on stylistic as well as technical excellence means that Oxford Vaughan SpeedBird sunglasses are just as at home on the faces of the world's most famous fashion icons, as they are on fighter jet pilots.
Having featured on the covers of Vogue, Elle, Marie Claire, and starred in such television shows as Project Runway and America's Got Talent, Heidi Klum is a fashion and television icon. Oxford Vaughan is proud and extremely pleased that Ms Klum has made Oxford Vaughan SpeedBird Mach 2 sunglasses her eyewear of choice.
Oxford Vaughan luxury sunglasses are hand-crafted over 140 stages of precision engineering, using aircraft-grade titanium and some of the most precious metals on Earth. Oxford Vaughan have always believed that there is no need to sacrifice style in the search for technical excellence and supreme build quality. Wearing Oxford Vaughan, Heidi Klum proves this.