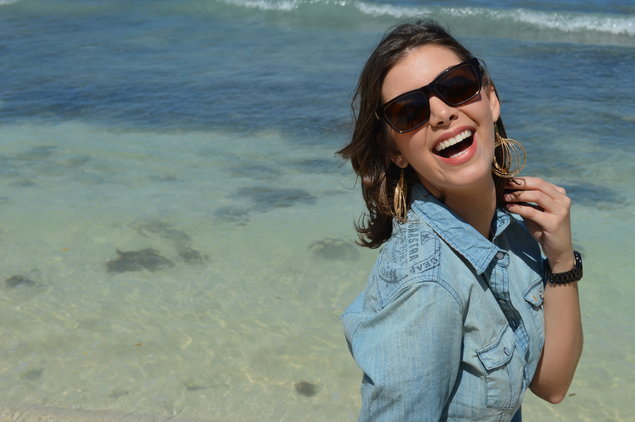 Oxford Vaughan is delighted to announce Fabiola Castilho as its new Brand Ambassador.
Born and raised in Venezuela, Fabiola is a model, actress and former Miss Venezuela finalist.
Having starred in an advertisement for Diamonds International alongside her Oxford Vaughan Ambassador colleague Christian Bendek, Fabiola now resides in Aruba, and can be spotted on the beaches of this beautiful Caribbean Island wearing her favourite Oxford Vaughan sunglasses.
Wearing the classic SpeedBird aviator and the chic MonteCarlo wayfarer - the perfect accessories for an idyllic island lifestyle - Fabiola exudes that spirit of effortless chic which so inspired the design of the MonteCarlo wayfarer style.
Follow Oxford Vaughan on Twitter, Facebook and Instagram for more from this exciting partnership. You can also follow Fabiola on Instagram to keep up with her latest uploads.