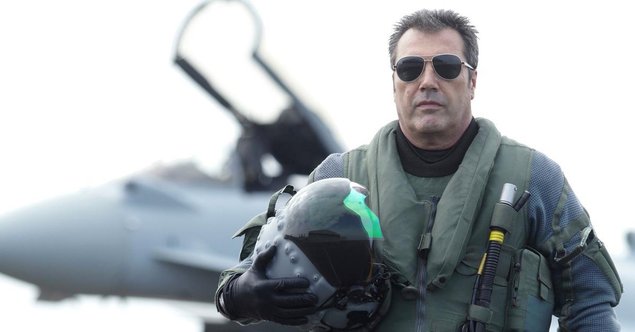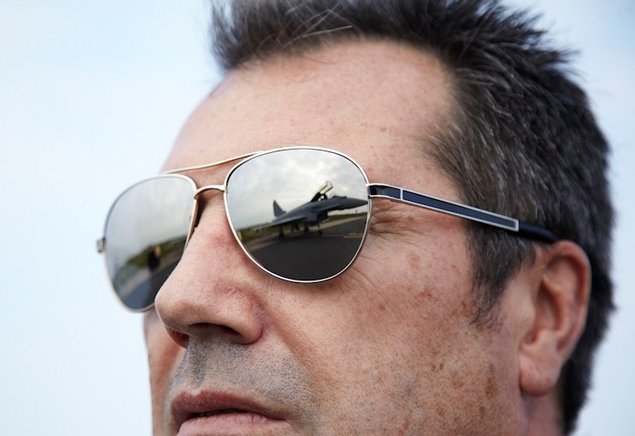 Oxford Vaughan is proud to announce its new Brand Ambassador - Mark Bowman, Chief Test Pilot for BAE Systems.
Since launching its inaugural range of luxury eyewear just this Spring, Oxford Vaughan is quickly becoming an icon of British style, synonymous with technical and stylistic excellence.
"Mark is the perfect ambassador for Oxford Vaughan", says Oxford Vaughan Founder, Malcolm Vaughan. "Mark personifies the Oxford Vaughan ethos, living a life driven by a passion for adventure, pushing the limits of human and technological capability and demanding the very best in design and performance."
Oxford Vaughan SpeedBird sunglasses are Mark's eyewear of choice as he pilots the Eurofighter Typhoon, the most advanced fighter jet in the world. Whether he's flying through the air at twice the speed of sound, battling forces in excess of 9G, or rolling at a rate of 360 degrees per second, it's vital that Mark's equipment meets the demands of his fast-paced lifestyle. Working at the very limits of human capability, at the pinnacle of design and engineering excellence, many would consider Mark to have one of the most desirable jobs in the world.
Mark's job demands the very best in design and performance. This is what Oxford Vaughan delivers.
Having recently been adopted by the British Army's Apache Attack Helicopter Display Team as their sunglasses of choice, Oxford Vaughan's range of precision-engineered luxury eyewear continues to attract the attention of those demanding high performance and technical excellence from their sunglasses.
Mark's SpeedBird sunglasses are an evolution of the classic aviator style, originally developed for USAF Fighter Pilots; the iconic shape of these frames is specifically designed to eliminate the glare from cockpit instruments.
Oxford Vaughan sunglasses are hand-made using only the highest grade materials. SpeedBird aviator sunglasses are finished with premium precious metals - white, yellow or rose gold - plated on to aircraft-grade titanium frames, and fitted with world-renowned Zeiss lens technology. Wearing his Oxford Vaughan SpeedBird sunglasses, Mark has the finest sunglasses available today.