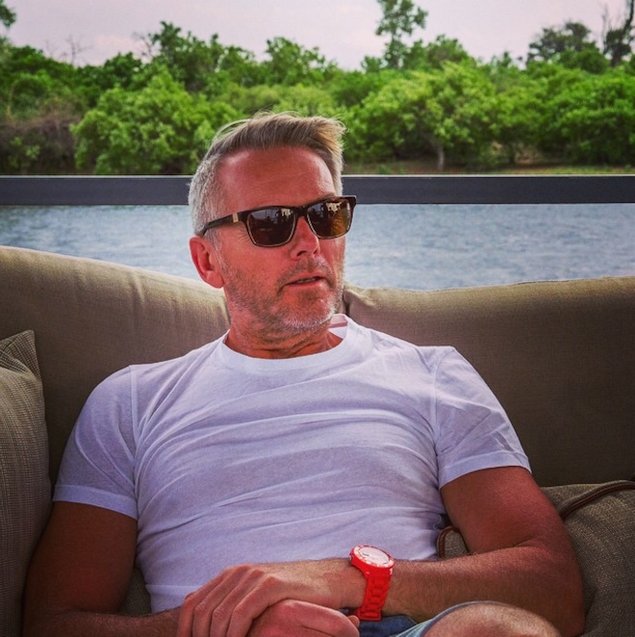 I had already experienced some nice safaris, but I had never been on a luxury safari trip. I honestly did not know what to expect - it always felt like it was going to be bit of a 'double experience'. Back to nature, but with the decadence of an aristocratic explorer. Tents that are hardly tents anymore - with facilities and services that are better suited for the Waldorf Astoria. Recently I was invited to experience a short luxury safari and stayed in small luxury camps in the Okavango Delta and in Linyanti, Botswana.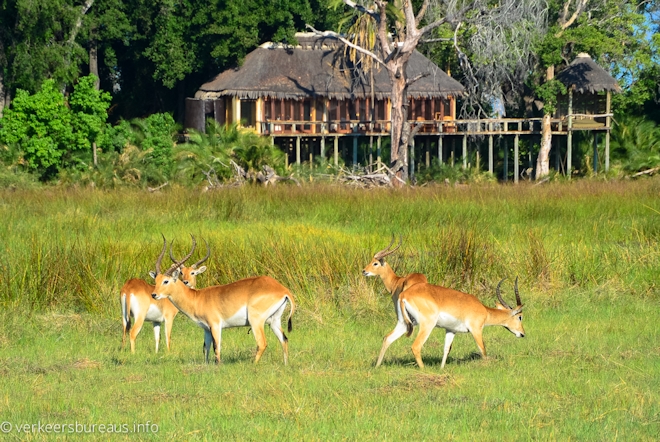 Charity
With two million residents and millions of free animals in a country the size of France, Botswana is one big adventure spot in Southern Africa. Here the animals do not live in protected areas, but the inhabitants of villages and settlements do. Thanks to the favorable climate, the interaction of water, sand and vegetation, a balanced ecosystem and a population that treats nature with love and care, Botswana is at the top when it comes to spotting rare animals. The population does not only care for nature; they are also very good for their guests and are always cheerful. With names like Charity, Busy, Witness, Gift, Bumps, Tanker and Flame I never wondered why.
Conservation
That 'double' feeling was soon gone. Yes, the accommodations have decent price tags, but they are including game drives, professional guides and an all-inclusive care with quality food and beverages. Not only gin & tonics, but the best wines of South Africa, whiskeys and liqueurs. Even the mini bar was not missing my coke zero. A camp for twelve guests has over thirty staff members and then there are dozens who handle the logistics, maintenance and transfers by private jets. If you divide the sum by the number of holiday experiences in a short time, then it's worth everything. It is also perhaps the most effective, sustainable and charitable donation that you can make. A paradise for employment and conservation.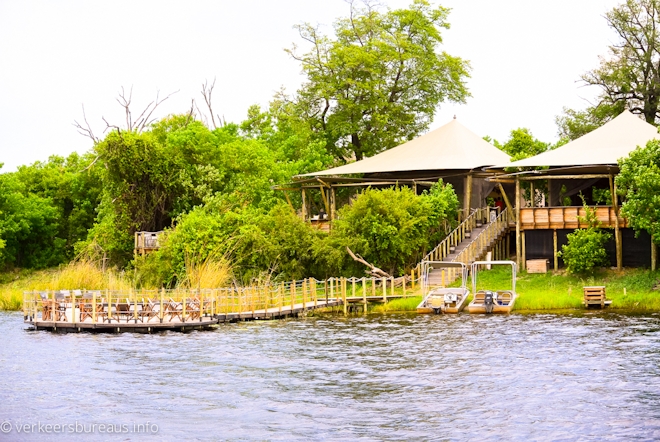 Future
The camps of Wilderness Safaris are very environmentally friendly and the organization invests in solar energy, in the future of local communities and also in the disadvantaged children of Botswana. The program "Children in the Wilderness" gives children an opportunity to experience a comfortable camp, to learn from nature and at the same time be able to see a future in tourism and conservation. On a safari quality comes before quantity and that applies to all aspects. If necessary reduce the number of days, but not your budget and have your journey tailored by a professional travel advisor such as a Travel Counsellor.
Okavango Delta
The wetland Okavango Delta is one of the most impressive and rich wildlife areas in Africa. A haven for rare birds, bathing hippos surrounded by water lilies, grazing elephants, giraffes, zebras, hunting lions, hyenas and wild dogs. Vumbura Plains is a camp designed in a "Vogue Magazine" style. Casual chic, with fourteen beautiful tents and relaxing lounge areas. Jao Camp offers a pampering spa, awarded as the best spa in Botswana. My first night I stayed at Little Vumbura; six spacious tents and a cozy lounge on an island in the middle of the delta.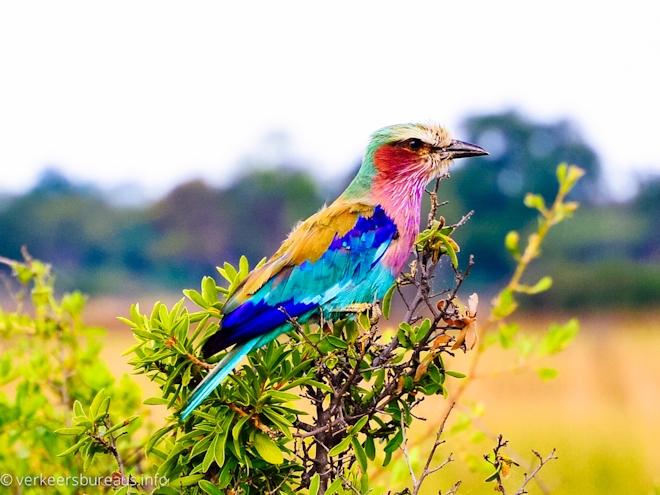 Linyanti
This pristine wilderness is named after the Linyanti River between Botswana and Namibia. The river and wetlands are a superb habitat for groups of elephants, crocodiles, hippos and I even spotted a leopard during a night safari. At sunset I could not get enough of watching a group of lions drinking their water, only a few steps away from me.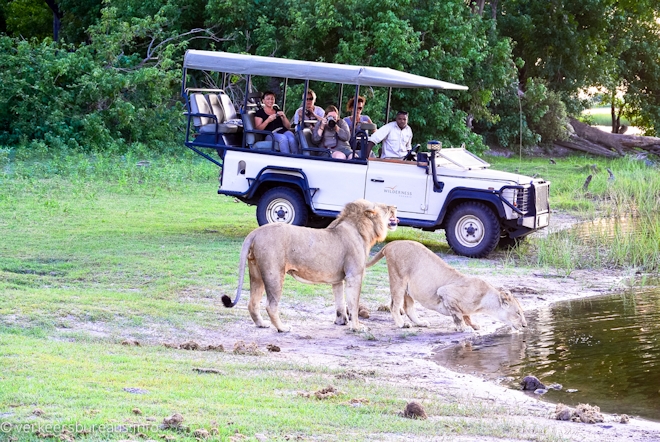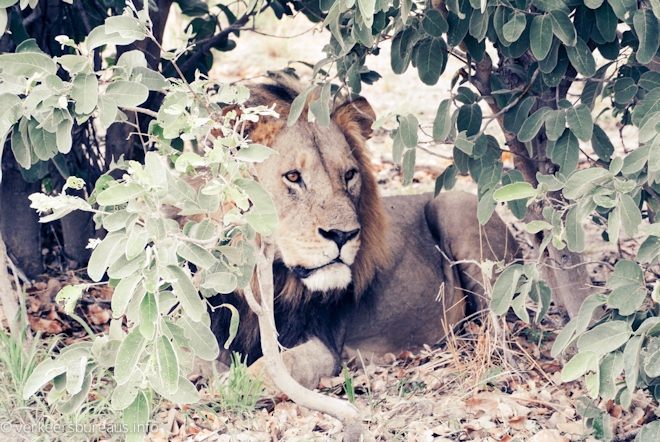 A few hundred meters from my tent a large herd of elephants marched through the river with their trunks above the water as prehistoric submarines; an image and an experience that I will always carry with me.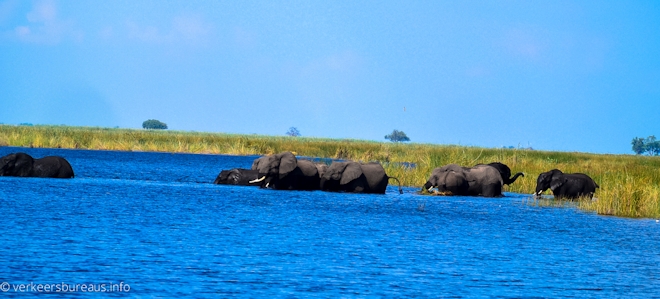 Kings Pool Camp has nine tents. Chic and trendy but classy "Ibiza meets the bush" style. The terraces are used for brunches and "candlelight dinners". It's the kind of place you never want to leave.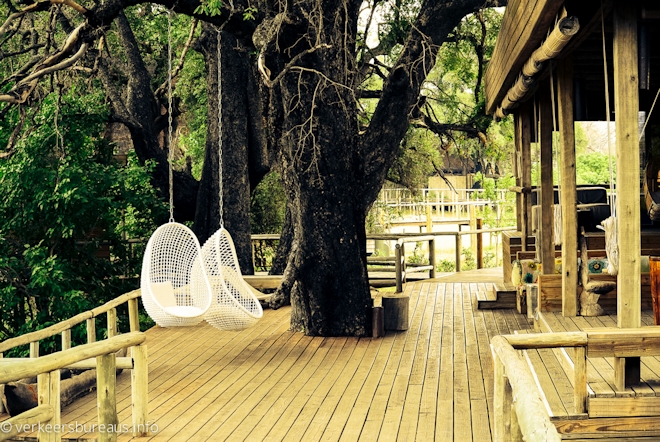 Slightly more subdued and also very comfortable is Duma Tau Camp, with stunning views across the Linyanti river. Chances are that you – whilst relaxing in the small pool - see elephants cross the river.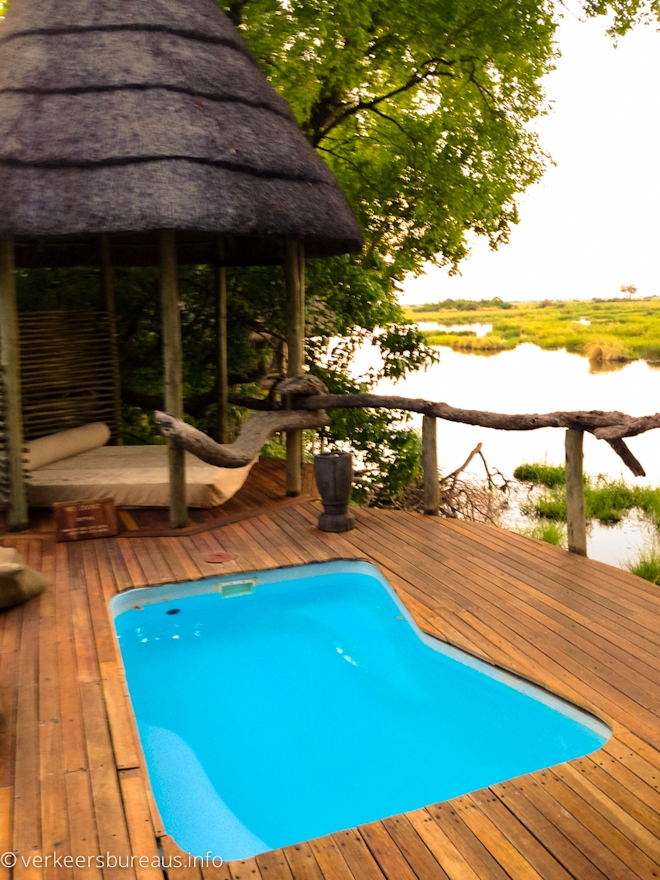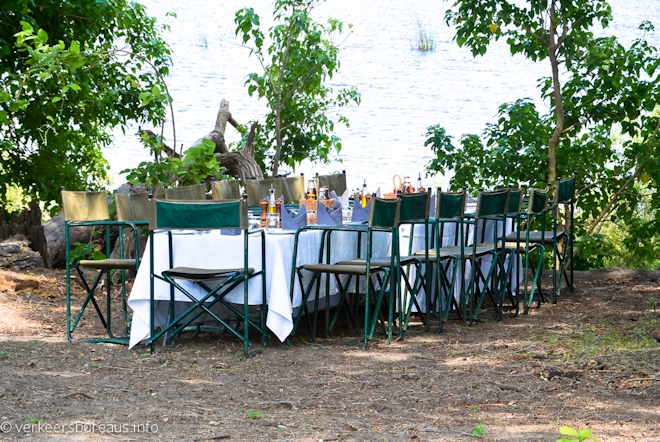 All of these camps are a thirty minutes Land Rover transfer away from an airstrip. From the town Maun small charter jets are coming and going, and after a short flight with breathtaking views, you land in the middle of the wilderness and your luxury adventure commences. Maun is well served by scheduled flight from Johannesburg, South Africa.
Go on a safari, but do it well. It changes your life, preserves nature and helps local communities. Everyone benefits.
About Fred Van Eijk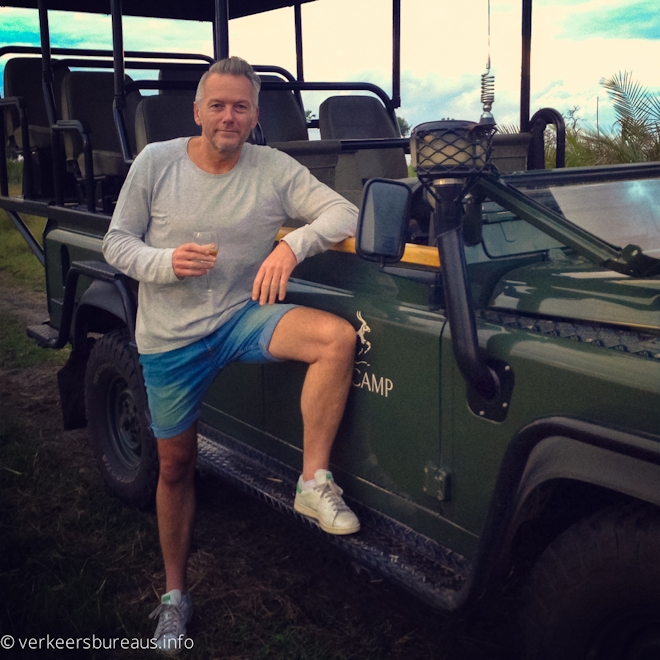 Fred van Eijk is founder and GM of Travel Counsellors Netherlands. He is also a Travel and Lifestyle writer, blogger, TV presenter and Oxford Vaughan Brand Ambassador. Fred can be seen around the world, at some of the most exotic and luxurious locations, wearing his favourite Oxford Vaughan Monte Carlo sunglasses. Follow Fred on Twitter and Instagram to keep up to date with his latest adventures!