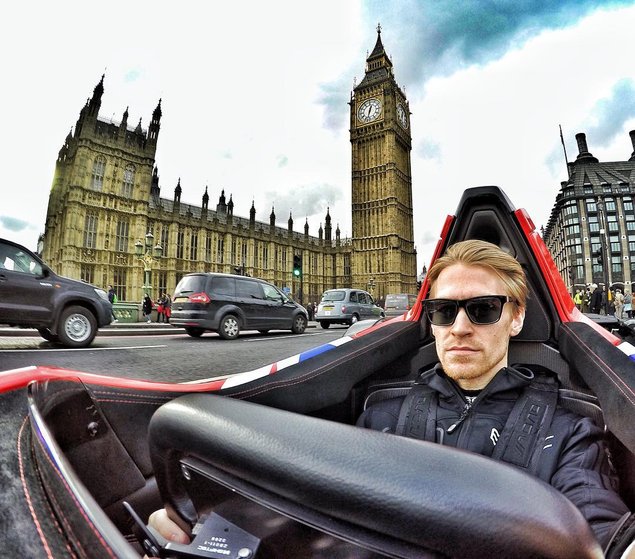 Oliver Webb, Oxford Vaughan Brand Ambassador and test driver for performance car manufacturer BAC, has taken the 2017 Goodwood Festival of Speed by storm claiming first place in the Supercars and Race Cars for the Road classes in the annual hill climb.
The festival, which was founded by the Earl of March and Kinrara in order to return Goodwood estate to the British motor racing scene, saw its 24th annual event kick start on Saturday 29th June 2017, with manufacturers the world over showcasing their wares in front of a capacity crowd of 150,000 across the weekend.
Goodwood is steeped in racing history, however, it is likely more famous for its 1.86km hill climb, which challenges even the most battle-hardened racers thanks to its narrow passages, 4.9% gradient and historic reinforced straw bale outer edges.
Speaking to BAC's official Twitter page (with his Oxford Vaughan's at the ready) after leading the British car manufacturer's flagship model, to victory, Webb was pleased to come out on top against some tough competition saying "We're very happy with the run, we got it by half a second which is obviously a chunk and we beat the record from our old 2.3l car when we were last here in the dry so we're really happy"
"It was always going to be close between us, the Radicals and the Caterhams and the other supercars that were out there.
"We did 49.5 seconds, and the next closest time was 50 seconds dead so it was a nice chunk to have and nice to be in a different second bracket!"
Not underestimating the difficulty of the task at hand, Oliver paid tribute to the design, style and performance of his BAC Mono machine saying "The car handled really well actually, it's obviously really nice to have no roof so you're quite open in terms of where you can see the obstacles on the course.
"A hill climb is a pretty hard thing to do but the Mono is very agile and nimble and it's all mechanical grip so you don't have to rely too much on downforce."
As a professional racing driver, Oliver Webb travels the world demonstrating immense driving skill, precision, and prowess – and brings his Oxford Vaughan sunglasses wherever he goes. Webb's next outing comes in just under two weeks, as he takes to the wheel of his Nismo powered Bykolles Endurance car for the next leg of the FIA World Endurance Championship in the 6 Hours of Nurburgring event.
Picture: https://www.instagram.com/oliverjameswebb/
Quotes: https://twitter.com/DiscoverMono/status/881181694312800257