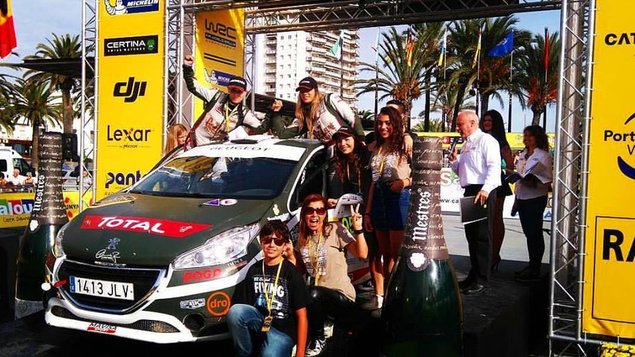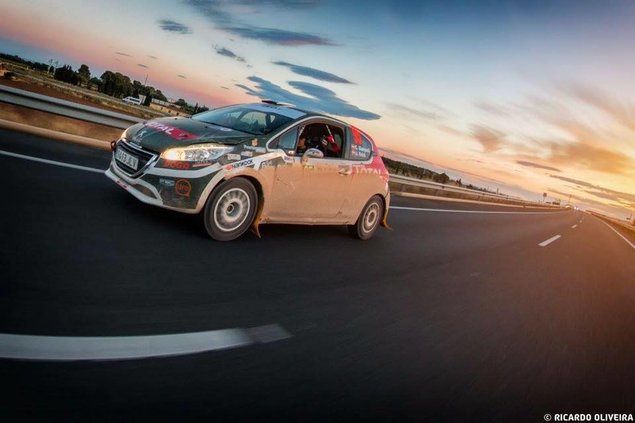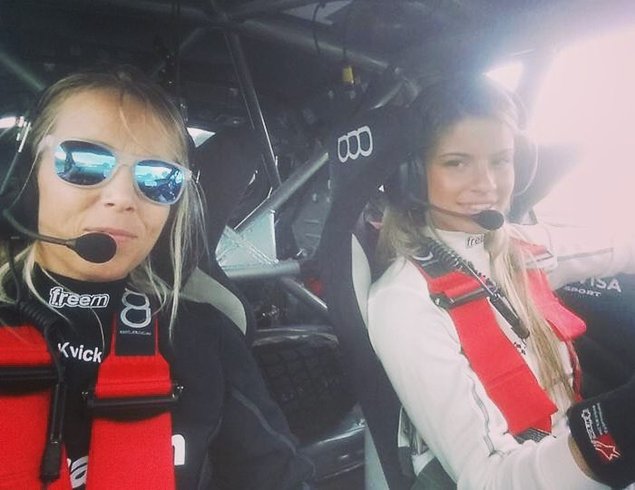 Oxford Vaughan Ambassador Christine Giampaoli Zonca has made rallying history as part of the first ever all-female crew to complete a World Rally Championship (WRC) rally.
It would be enough of an achievement for any inexperienced 22 year old rally driver to complete a full WRC rally, but for Christine – with barely any asphalt rallying experience – to participate with an all female crew (including co-driver and all mechanics and engineers) was quite remarkable.
The Rally de Espana 2016 began with 70 entrants and ultimately saw rallying legend Sebastien Ogier win both the rally and the 2016 WRC Championship. For Christine, the aim was to finish all 19 stages competitively. Christine and her team performed excellently in their first rally, finally finishing on Sunday in a very commendable 49th position.
Demonstrating her raw talent over the three days of top level rallying, Christine has now established herself as a bona fide rally level on the European and world stage and will already be considered one of the leading female rally drivers.
As Christine's tageline suggests – 'Dream To Race' – this is the only beginning. Christine is now seeking to establish herself in this male dominated environment.
As graduate in Motosports Technology from Birmingham City University and a full-time mechanic and engineer back in her native Canary Isles, Christine is no stranger to proving people wrong. Competing to the finish line on her WRC debut is by some distance her most impressive feat yet, but it is just the start.
Everyone at Oxford Vaughan is delighted that Christine doing so well in this early stage of her racing career and can't wait to see what the future holds for this talented rally driver and Oxford Vaughan Ambassador.
Keep up with the latest updates form Christine by following her on Twitter and Instagram, and liking her Facebook page.