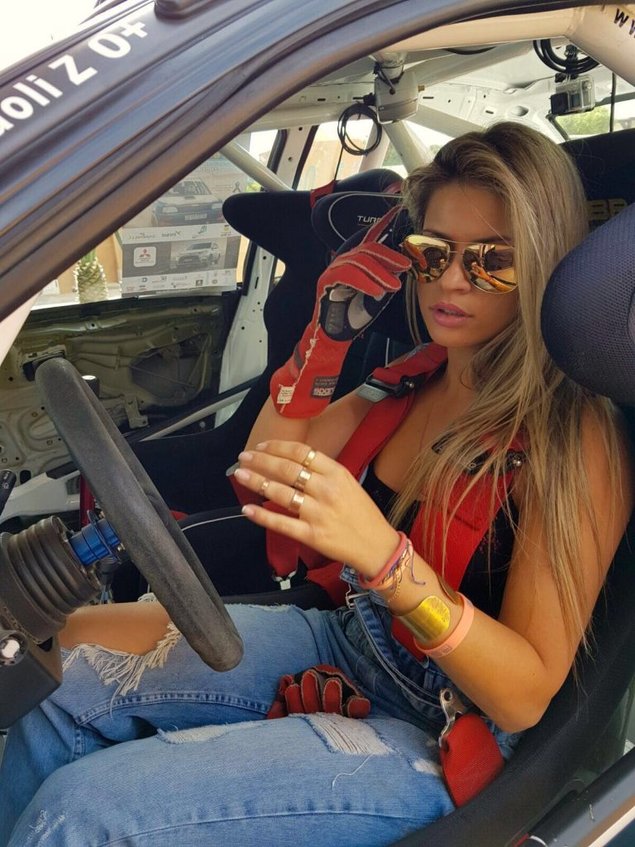 Oxford Vaughan Ambassador and upcoming rally driver Christine Giampaoli Zonca is finalising her preparations this week ahead of her momentous debut in the World Rally Championship (WRC).
Entering the Spanish round of the elite level of rallying is just reward for Christine who has spent 2016 developing her rallying talents on both tarmac and gravel – in readiness for a full campaign in 2017.
Cars and rally are a true passion for Christine. After graduating from Birmingham University with a degree in Motorsports Technology, Christine went back to her home in Fuerteventura where she runs her own garage and has honed her rally skills.
Having competed in the Peugeot 208 R2 car on a few occasions so far, including in this year's Spanish National Championship, Christine now steps up to test her skills against the very best in the world – alongside her female co-driver Jeanette Kvick.
The Spanish round of the WRC provides a technical challenge – it is the only WRC round with a mixed surface, with sprints over asphalt roads and trickier gravel stages. The action gets underway on Thursday 13th October 2016 with a night stage on roads that hosted the Spanish F1 race on four occasions and concludes on Sunday.
Everyone at Oxford Vaughan would like to wish Christine the very best of luck in this momentous new stage in her career.
To keep up to date with the latest from Christine as she competed in the WRC, you can follow her on Twitter and Instagram and like her Facebook page.
More info: www.christinegz.com