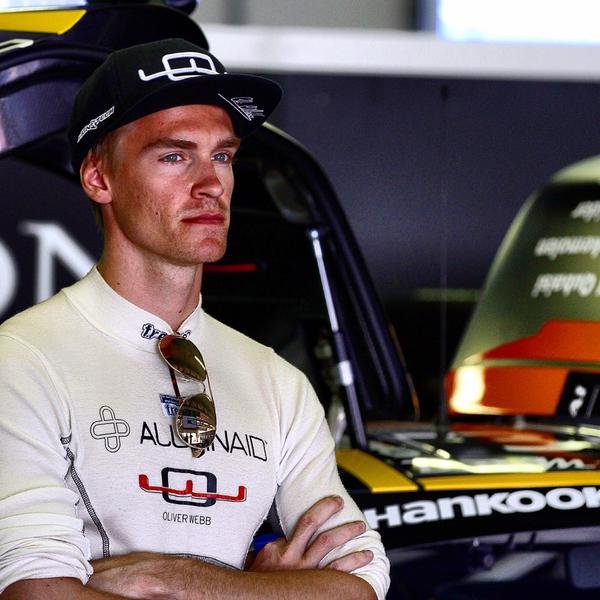 Last weekend, Oxford Vaughan Ambassador & British racing driver Oliver Webb kicked off his campaign for 2015 with victory at the Hankook 24 Hours of Dubai, with the Black Falcon Racing team.
This victory marked the perfect start to 2015 for Oliver, and gave the Black Falcon Racing team its third win in the prestigious race. The race saw Oliver sharing the cockpit of the Mercedes-Benz SLS AMG GT3 with Abdulaziz Al Faisal, Yelmer Buurman and Hubert Haupt, with the quartet leading the majority of the incident-filled race at the Dubai Autodrome, and completing the highest number of laps in the history of the race. As the chequered flag fell, the team claimed victory with a two lap lead.
The #2 Black Falcon team showed strong pace early in the weekend, with Yelmer Buurman qualifying the black and green Mercedes on the front row of the grid. The Ductchman missed pole position by just 0.302s on a grid of more than 90 cars. From here, the team didn't look back, and as the race started under the warm Dubai afternoon sun, there was a clear determination to push for the lead. With less than two hours gone, the #2 had moved into the overall lead.
Throughout the twice-around-the-clock battle, Oliver completed five stints behind the wheel, which included one double stint. Proving himself to be a true endurance race expert, he showed strong pace and quickly found his rhythm in the SLS AMG GT3.
As the sun set over the 5.390km Dubai Autodrome, Black Falcon maintained a healthy lead in a race that had seen an unusually high rate of attrition. Oliver took over driving duties during the night, and as the remaining teams pushed on through the darkness, he was hit by a backmarker, resulting in the car spinning off the circuit. Despite this heavy contact, Oliver recovered quickly to minimise the time lost and was able to continue without any issue. This was to be his only setback in a race where the team and car ran faultlessly, and Oliver was one of the top two quickest drivers on track during each time in the car. This consistency and outright pace helped the team lead 550 laps of the 604 lap race.
Commenting on the win, Oliver explained: 'What a way to start the new season! Joining a team like Black Falcon Racing for this weekend has been a really great experience, and I would like to thank them for the opportunity to take part in such a great race, and for giving us a car capable of taking the win. The team all did a fantastic job throughout the whole weekend, and the result is down to each and every one of them. I am just glad I could help bring home the winner's trophy.'
He added: '2014 was a great year for me, and I hope that this win here in Dubai is the start of another special year. I am looking forward to building on this result, and will announce my race plans for 2015 in the coming weeks.'