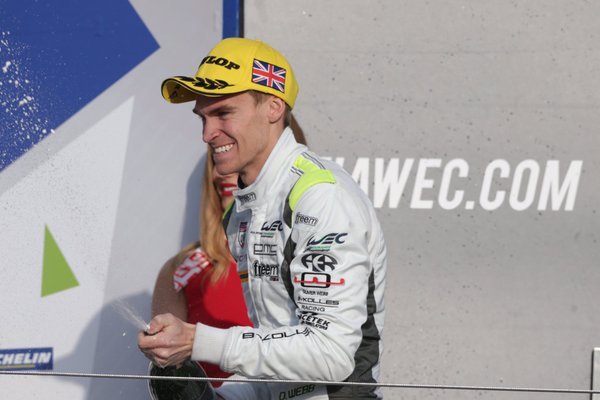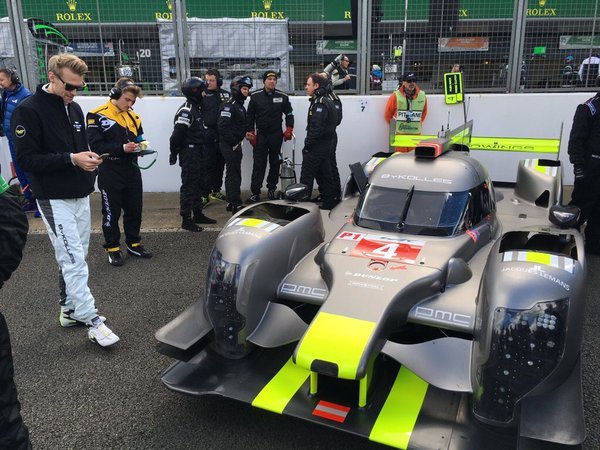 Oxford Vaughan Ambassador Oliver Webb continued his run of success in 2016 by claiming a podium finish with his new team, ByKOLLES Racing, during the first round of the 2016 FIA World Endurance Championship at Silverstone on the 16th & 17th April 2016.
In front of a huge and passionate crowd of over 52,000 spectators, Oli stepped up to the LMP1 class at his home race for the first time with his new ByKolles team.
"To race in front of a home crowd is always a special feeling and to see a packed out grandstand on the main straight was incredible. I had friends, family and partners supporting me here this weekend so there was a great buzz about the whole thing and although we didn't get the class win we wanted we're content with P3 and some silverware and can clearly see the potential for the rest of the season".
ByKolles put their car on P1 in class during qualifying but race pace was slightly down on close rivals Rebellion Racing in the LMP1 privateer teams battle. An issue with the rear suspension further compromised track position with the car confined to the pits while the issue was fixed, ultimately leading to an impressive fightback, 3rd place and 15 Championship points in an action packed 6 hour race where Oli completed 69 laps of the teams 172 total.
Porsche took overall victory after Audi were hit with a post-race exclusion, which they plan to appeal. Scrutineering revealed the Audi machine was not in line with the regulations about the thickness of the front skid block.
The next round of the World Endurance Championship heads to one of the most iconic circuits in the world for the 6 Hours of Spa-Francorchamps in Belgium on 7th May, 2016. Oliver will be looking to build upon this positive start to the season with his new team.
Keep up to date with the latest updates from Oliver, as he competes in the 2016 World Endurance Championship, by following him on Twitter and Instagram.