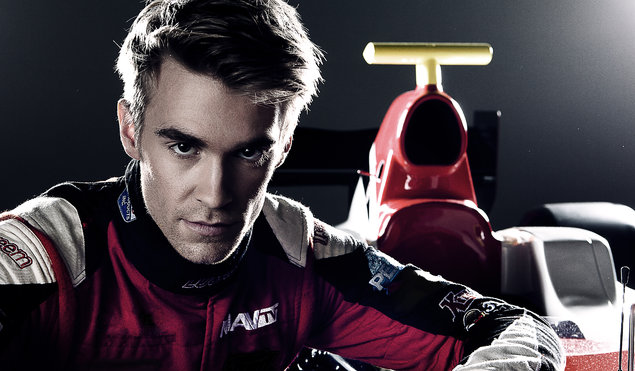 After becoming European Le Mans (ELMS) champion in 2014, British racing driver and Oxford Vaughan Ambassador Oliver Webb has confirmed that he will contest the FIA World Endurance Championship (WEC) with Team SARD-Morand for the 2015 season. The newly established team is supported by Japanese manufacturer Toyota, and will campaign an LMP2 entry in one of motorsport's most exciting series.

BRDC member Webb will join Team SARD-Morand as they embark on the exciting 'Race to 24' programme. That will see a group of promising young endurance drivers compete against each other to secure the coveted drive for the jewel in the WEC calendar – the 24 Hours of Le Mans. Oliver Webb will race as the team's gold driver for the full season and support the Race to 24 winning driver.

Webb enjoyed a strong 2014 in the European Le Mans Series, claiming the title with Signatech-Alpine in his debut season with the French outfit; and also securing a podium finish at the famous 24 Hours of Le Mans in his first attempt. In addition to this, Webb contested the Monaco round of the World Series by Renault championship and took a podium finish at the 2014 Dubai 24 Hours, before making a winning start to the 2015 season at the same race earlier this month - winning the Dubai 24h by four laps.

Webb explains: "2014 was a big season for me and my career, and it will be a tough one to beat, but I am looking forward to this new challenge in the World Endurance Championship with SARD-Morand. The programme they are running this season will see me alongside some of the most promising drivers in the lead up to the 24 Hours of Le Mans.

"The World Endurance Championship is one of the most competitive series in the world, and has a fantastic calendar, visiting some of the most exciting and iconic circuits in international motorsport. The competition on the grid is at the highest level, but I am feeling confident we have a strong package, and I am as determined as ever to ensure 2015 is at least as successful as last year."

Shin Kato (SARD RACING TEAM founder): "Our best finish in the 24 Hours of Le Mans is second so you can easily guess our next target. As far as I know, the LMP2 class will be very competitive in 2015, notably because of a growing number of entries."

Webb's first outing with the team will be a test in February, before the first round of the season at Silverstone, England, over the weekend of 11-12 April 2015.

Everyone at Oxford Vaughan is proud to see Oliver making this step into World Endurance Racing, and can't wait to support their Ambassador in this new chapter of his career.

For information on Oliver Webb, visit his website or follow him on Twitter and Instagram.