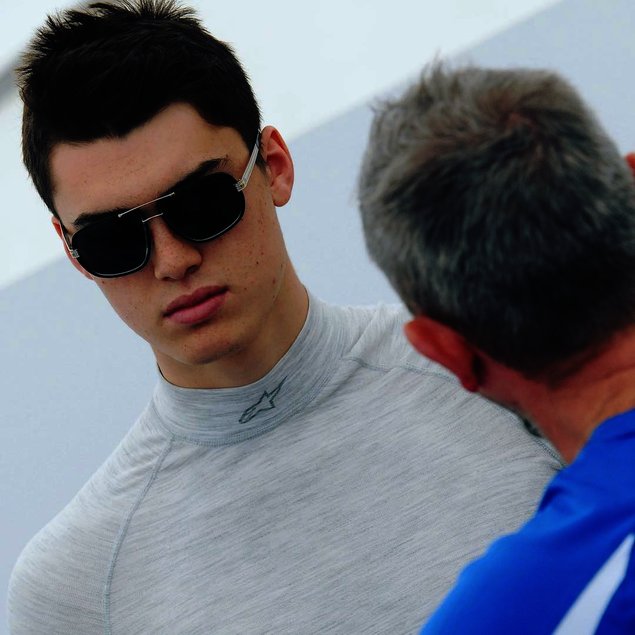 Oxford Vaughan are delighted to welcome nineteen-year-old racing prodigy Jack Manchester to our line-up of Brand Ambassadors.
Jack has made waves in races across the United Kingdom, Europe and the rest of the world, primarily in British manufactured Radical cars, so much so that former-F1 driver and Le Mans 24 winner Mark Blundell has taken a personal interest in his development within the sport through MB Partners Academy, who helped facilitate the partnership. Looking to the future, Jack caught the eye of German-manufacturers Audi and has made the step up to the Audi TT Sport Cup for 2017.
Whilst we've got little doubt that Jack is destined to be one of the biggest names in racing, this Surrey lad is already one of the tallest drivers to race in this classification, standing at a distinctive 6ft 7ins tall. Off the track, Jack takes his talents to the skies, becoming one of the youngest ever British people to pilot both helicopters and aircraft solo in the process.
Discussing the linkup with Oxford Vaughan, Jack said "To be aligned with a company and a product with the style and reputation of Oxford Vaughan is a really exciting opportunity for me. Their attention to detail and level of finish really shines through when you first pick up a pair of their sunglasses and I'm looking forward to wearing them at race tracks across Europe in the year ahead."
Joining the ranks of other Oxford Vaughan associated driving stars like Oliver Webb, Seb Morris and Christine Giampaoli Zonca, we relish all things performance, and as Jack travels the globe in search of domination on the track, you can guarantee he'll be doing so with his Oxford Vaughan's close at hand.
You can find out more about Jack Manchester, or any other clients represented by MB Partners, here. You can also follow Jack on Twitter, Facebook and Instagram.