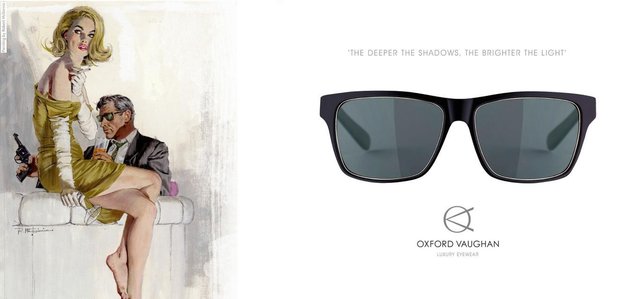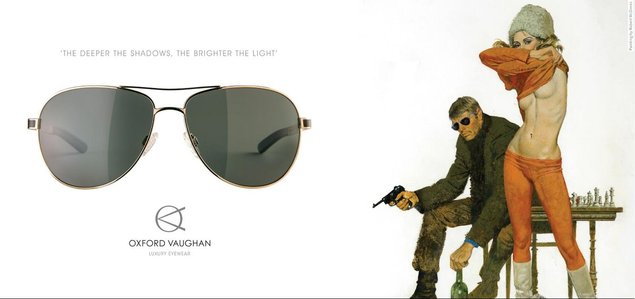 Oxford Vaughan is proud to announce a promotional partnership with legendary illustrator Robert McGinnis, highlighting the style and attitude of the Oxford Vaughan luxury sunglasses range.
Mr. McGinnis, a member of the Society of Illustrators Hall of Fame, started as an apprentice at Walt Disney Studios and went on to illustrate 1,200 paperback book covers and over 40 movie posters. Mr McGinnis' work includes iconic artwork designs for James Bond, Breakfast at Tiffany's, Barbarella, Elvis Presley's Stay Away, Joe - and many more.
"Our sunglasses have been created to reflect many of the classic design icons of the 1960s and that is why we are delighted to be working with Mr. McGinnis to launch our brand," said Oxford Vaughan Founder Malcolm Vaughan. "In our minds, Robert's stunning illustrations truly embody the spirit and style of our range, which is why we are so delighted to partner with such a legendary artist. We are confident that it is a relationship that will prosper over the years."
Robert McGinnis' work for Oxford Vaughan will form part of the Oxford Vaughan displays in many luxury boutiques around the world.
The Oxford Vaughan range of luxury sunglasses is now premiering at stores and airport boutiques around the world. The range, along with Robert McGinnis' artwork, can also be seen at www.oxfordvaughan.com.