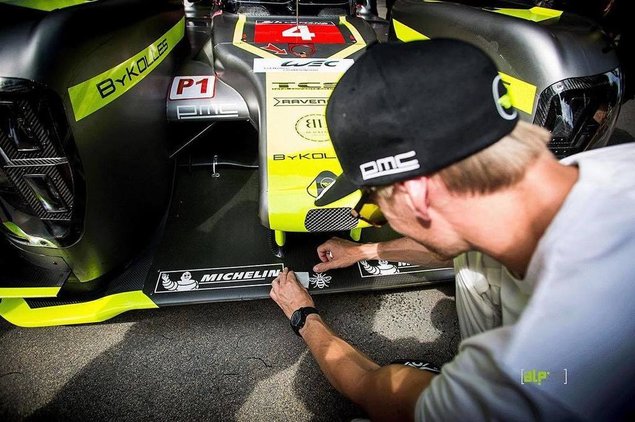 Oxford Vaughan Brand Ambassador Oliver Webb is undergoing his final preparations for the world famous Le Mans 24 Hour race weekend, taking place on the 17-18th June 2017.
Returning to track after a brief stint in Montreal, taking in the sights and sounds of the Canadian Grand Prix and attending the Canadian launch of McLaren's new flagship supercar, the 720S, Oliver spoke to the FIA (wearing his Oxford Vaughan MonteCarlo's of course) about his team's prospects for the event.
"Spa went great and obviously the Le Mans 24 test went great, we completed the most laps out of all the cars on the grid," he said.
"We've got Marco (Bonanomi), a new teammate who obviously has got a lot of experience with Audi in the past.
"We've got a great battle on our hands with ourselves personally and of course with this ultimate goal of maybe getting an overall pole. I think we've shown now we've got some reliability with this Nissan engine in the car and some great top speeds."
After breaking the overall speed record for the car classification at Spa last time out, Webb has got further records in his sights at this historic endurance event, including that elusive overall pole position.
He said "The team has worked really really hard on the chassis side of things and the aerodynamics side of things but this Nissan Nismo engine is the biggest change.
"I think that power unit is so strong that we'll probably beat top speed records here at Le Mans certainly with the chicane speeds anyway.
"I think we've shown in testing we weren't even with our low downforce kit yet and we were still right up there so it's going to be exciting times!".
However, it will also be a particularly emotional race weekend for Oliver, his first competitive outing in the FIA WEC since the tragic events in his native Manchester just a few short weeks ago. As a tribute, his Bykolles car will carry the Manchester Worker Bee emblem on its front wing as he bids for glory.
Oxford Vaughan are proud to support Oliver Webb as a Brand Ambassador and wish him all the best in the Le Mans 24 Hour race this weekend. He shares our passion for precision, performance, and style that is echoed throughout our luxury eyewear collection.
Picture: Andrew Lofthouse (Twitter: @LofthouseAndrew)