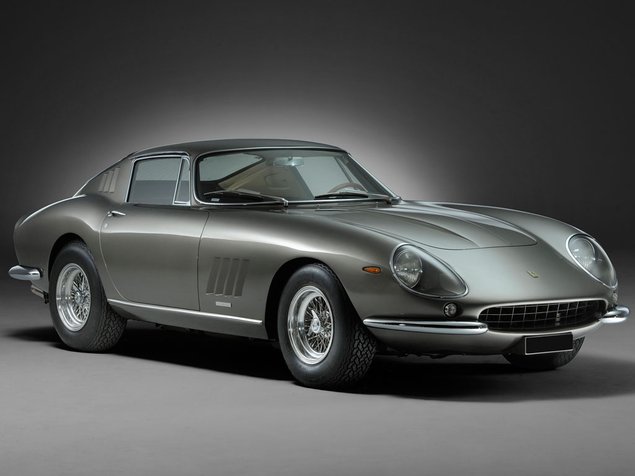 At Oxford Vaughan, we keep design, style and performance at the very heart of everything we do. Combining three generations of experience with exceptional feats of engineering throughout modern history, we have crafted a unique and exclusive collection of eyewear pieces.
One such piece, the GTB, takes inspiration from the elegantly designed cars of 1950's and 60's Italian open-road endurance races with its sleek composition and 'dart' temple shaping. One such vehicle is the iconic, Pininfarina designed, Ferrari 275GTB.
The 275GTB was a two-seat grand tourer (gran turismo) focused car, with a 3.3 litre, V-12 engine producing between 280 and 300 horsepower. Each engine was hand-built meaning that every unit would be ever so slightly different. Likewise, because of the hand hammered body panels and delicately crafted hand-stitched interiors, every car had its own individual charm and soul straight off the production line.
Produced for only four short years between 1964 and 1968, the 275GTB was a staple of anyone who was anyone in the swinging 60's. Owners included famous actors Clint Eastwood and James Coburn as well as some all-time greats in the music world such as Miles Davis, George Harrison and Eric Clapton. Perhaps the most well-known vehicle, a desirable Ferrari 275 GTB/4*S N.A.R.T. Spider once sold at auction for $27.5million.
Although this was one of 10 more desirable special edition vehicles and was at one time owned by Hollywood star Steve McQueen, the standard 275GTB's original production numbers ran in at less than one-thousand. This exclusivity ensures that on the rare occasions the cars do come up for sale, prices still reach well into seven-figures.
As for design, the endless bonnet and the sweeping full-length curves leave the 275GTB as one of the most striking cars of the era, if not of all time. The vents on the front flanks and at the sides of the engine cover make the car look like a living animal, with the breathy growl of the naturally aspirated V12 spewing forth from the quad-exhausts only backing this up aurally.
Quality in design and performance is our passion at Oxford Vaughan, and this is truly evident in all our eyewear pieces. You can look at the GTB, and the rest of our collection, here.