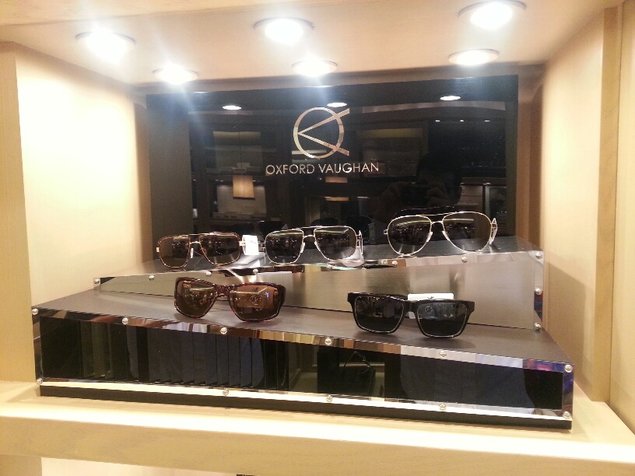 Oxford Vaughan is proud to announce that their collection of luxury eyewear is now available in the prestigious Puyi 1881 boutique, Hong Kong.
Situated in the historic 1881 Heritage, Puyi 1881 is the flagship Puyi Optical store. Renowned for showcasing highly sought after frames, vintage styles and the rarest of limited editions, Puyi 1881 provides the finest, most luxurious optical retail experience in Asia.
Puyi 1881 is an extremely unique optical boutique, providing a retail experience unlike any other in the optical industry. Situated in a former Fire Station Dormitory, the 1881 building is a traditional two-storey red brick house built in the year 1881. The design of Puyi 1881 exudes luxury and exclusivity - it is a perfect blend of tradition and modernity, with an ambience of true class and sophistication.
The modern, panoramic glass roof of 'The Garden Room' juxtaposes the traditional red brick architecture beautifully, and floods the show floor with natural light, to create the perfect backdrop for perusing the vast selection of eyewear. It is this fusion of the past & present, and east & west, which makes Puyi 1881 the most unique, prestigious and luxurious optical store in Asia.
A beautifully designed display of Oxford Vaughan sunglasses now has pride of place in the Puyi 1881 boutique. In being selected for display in Puyi 1881, Oxford Vaughan is joining some of the of the most recognisable, well respected and luxurious optical brands in the world, in one of the worlds finest optical boutiques.
With its reputation for providing an industry-leading retail experience, unrivalled in luxury and stylistic excellence, Puyi 1881 is the natural home for Oxford Vaughan in Asia.