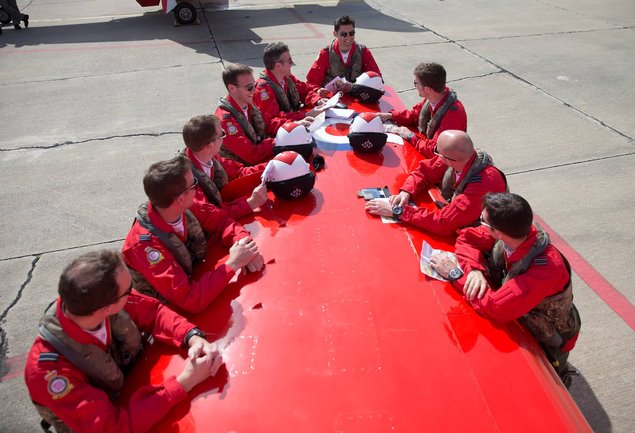 The Royal Air Force Red Arrows, who list Oxford Vaughan among their sponsors, are just one month away from entering their 53rd season at the two-day Torbay Air Show event, which kicks off on Saturday 3rd June 2017.
Famous for their tremendous displays of control and precision in their nine BAE Systems Hawk T1 aircraft, the highly skilled pilots can reach speeds of up 600mph, often whilst only a couple of metres apart.
The season ends at the Red Arrows' winter training base, RAF Scampton in Lincolnshire, on the 10th September 2017 but not after a whirlwind tour that brings them to all corners of the UK and beyond.
These include air shows in Finland and Belgium as well as famous British events such as the Formula One British Grand Prix Weekend at Silverstone, and the historic Goodwood Festival of Speed.
The Red Arrows share Oxford Vaughan's obsession for precision and performance and we cannot wait to continue our support throughout the 2017 season. You can find out if the Red Arrows will be near you this summer here.