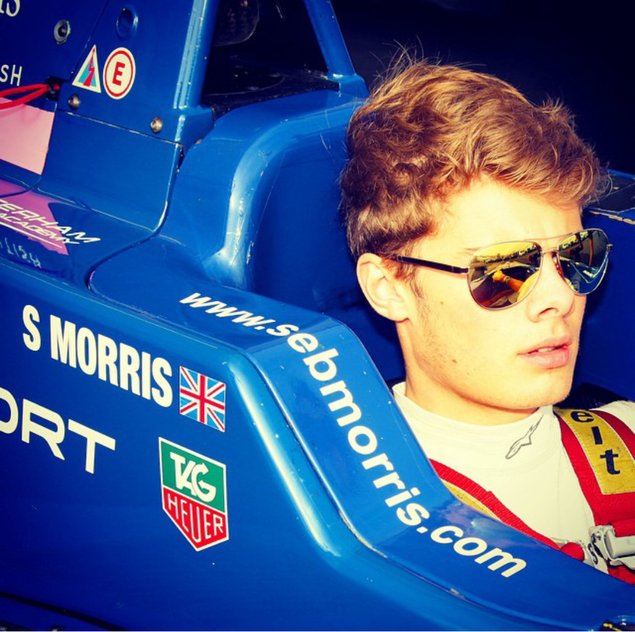 After 15 races, across 6 countries, on some of the most famous and iconic tracks in the world, the 2014 Formula Renault 2.0 Northern European Championship came to a dramatic conclusion in September.
For Oxford Vaughan Brand Ambassador Seb Morris, this proved to be an action-packed, roller coaster ride of a year, with plenty of new challenges to overcome and victories to celebrate. In his first season in European competition, Seb managed a number of podiums, including a win at his home race, Silverstone, and a fantastic final few rounds which resulted in a 3rd place finish in the Championship.
Speaking of the new challenges that racing in Europe presented, Seb said, "Racing in Europe is a massive step-up from anything I've ever done before. It's the challenge of arriving at a new track and having to learn it in two 30 minute sessions before going straight into qualifying – which then determines your whole race basically. With single seaters, it's much harder to over-take, so if you're qualifying 8th or 9th, you're pretty much certain you're not going to win the race."
"Also, in the practice sessions in Europe, they give you the tyres that you finished on from the last race weekend, so they're really rubbish tyres and you have to get used to the track on those. Then the step up to the new tyres, with the enhanced grip, is unbelievable. You can improve your lap time by 2 or 3 seconds with those, but then they drop off after one lap and it's up to you find the extra 2 or 3 seconds on the track in 1 lap."
"At Monza, at the start of the year, we came on the wrong end of that. I was first in practice, and we came into qualifying and I was 19th! That is how brutal it can be. So I learnt quickly after that."
"So the biggest challenge and step up in Europe has been finding time on new tyres and getting yourself at the right end of the grid."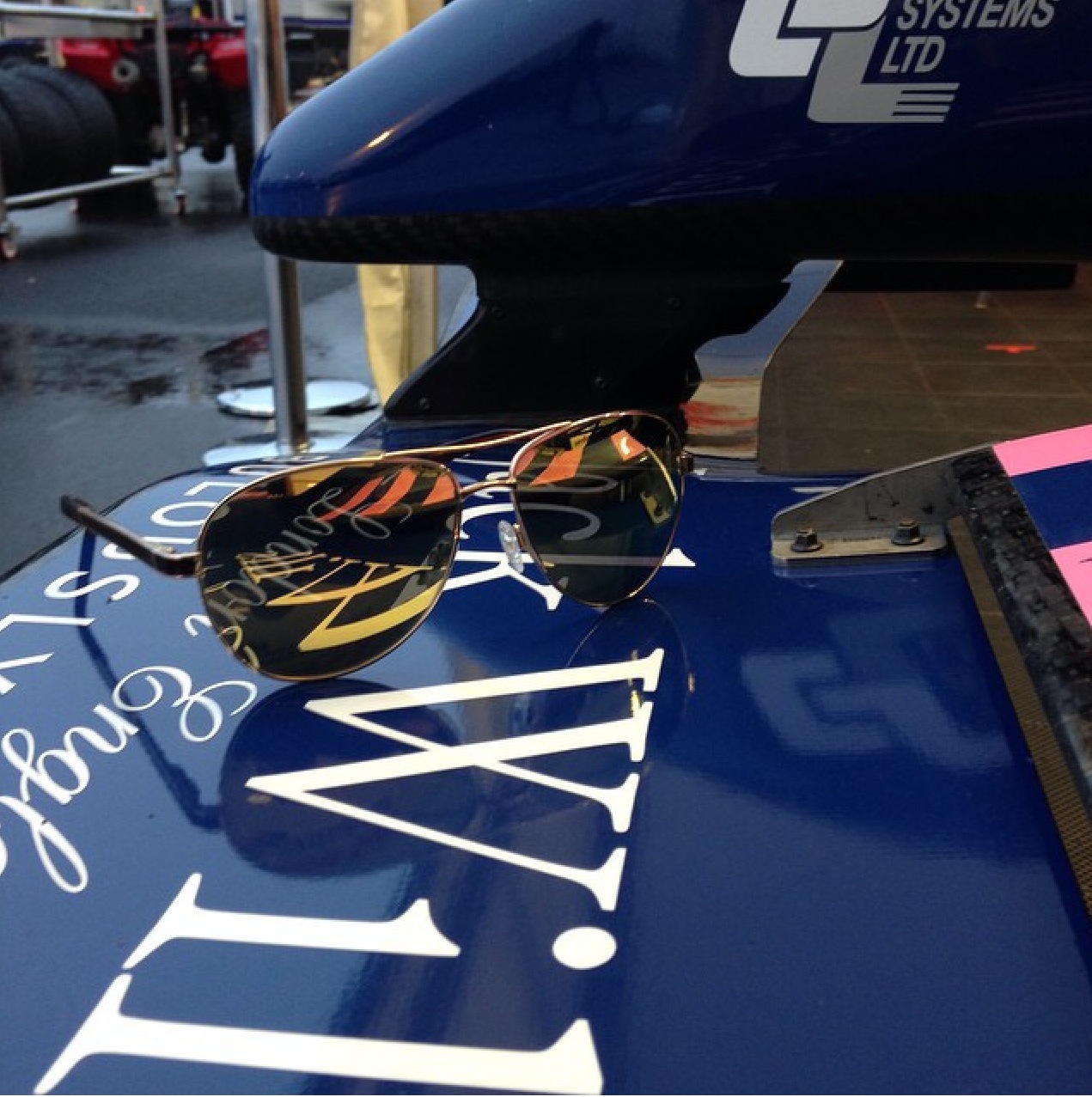 Despite the new challenges that racing in Europe presented, it gave Seb the opportunity to test himself on some of the most famous circuits in the world."It's been fantastic to race at iconic tracks around Europe with so much heritage. There's a great atmosphere from the crowds and that really helps to spur you on. Winning at Silverstone and at Assen was the icing on the cake."
It was also a challenging and turbulent season at times: "At Hockenheim I made a huge mistake on my part, which probably cost me the Championship. I went for a move that wasn't there, off the line, and after starting the race 2nd on the grid, I'd dropped to 6th by the first corner. So I decided to go for the inside line. The guy in front of me didn't see me, so my front wing was gone, all my bearings had gone on my wheel, my steering had collapsed and I finished last. By the end of that weekend I think I'd lost about 60 points, and considering I was only off the Championship by 30 points, it's been tough to get over that weekend really."
Mid-season technical difficulties also led to Seb's car being stripped and re-built almost completely. "At Spa, we had damper failure in the car, which meant that the suspension wasn't handling correctly – I was going into all the left hand corners with under-steer and all the right hand corners with over-steer, and I was wondering what was going on! It was only the weekend after that we realised there was quite a fundamental problem with the car's suspension system."
"I got me, my manager, all of the team, and my parents down to Fortec and had a big summit meeting. It's a massive heartbreak to just see your career going down the hill, so we decided what we wanted to change with the car, and what we wanted to change with myself. I had a lot of things I wanted to change with my own driving, and the team had a lot of things they needed to change with regards to the mechanics of the car."
Following this summit meeting, the team managed to work out the problems with the car, Seb adapted and developed his own driving style, and this make or break moment proved to be a catalyst for some fantastic end of season form. "From then on, we were the top points scorer in the last 4 rounds – and that turned my season around. After Spa we were 9th in the Championship, and we ended up coming third by a knat's whisker!"
"Obviously I'd have liked to have won the championship but considering where we were mid-season, to come back to third in the standings is pretty amazing from both me and the team"
Finishing the season in the top 3 in the Championship also meant that Seb qualified for Formula Renault World Series Tests – just a step down from Formula 1. "I did that the other week and it was just fantastic. World Series really shows you what true speed and down-force is like!"
"We've also got other preparations for next year. We've done the first of some Eurocup tests – which I topped. I'll be doing some more at Silverstone, and then the biggest thing we've got coming up are the GP3 tests in Abu Dhabi, which will be unbelievable."
"We're doing that for 3 days, so hopefully I'll be able to get a good understanding of what the GP3 car is like, and try to top the tests if possible."
"So it's been a very up and down season, very challenging, but one I'll never forget, and I can only use that now as a foundation to build on for the future."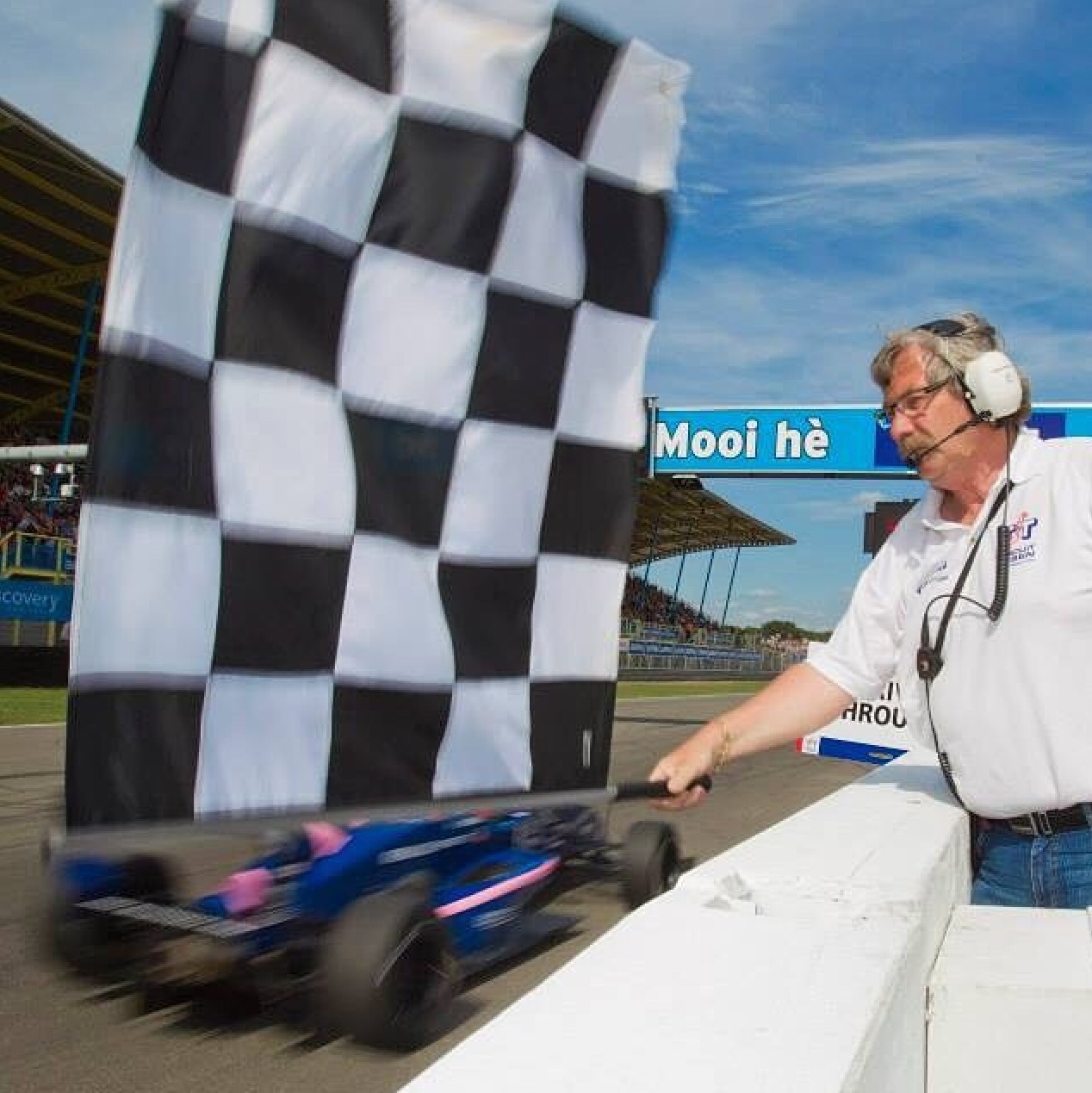 Everyone at Oxford Vaughan is proud to have Seb as a Brand Ambassador. Following his progress throughout the season, since he started working with the luxury British eyewear brand, has been a real thrill for everyone involved.
Oxford Vaughan is already looking forward to next year - their first full season working with Seb. They will be following Seb's career with great anticipation and wishing him the best of luck for every race, as well as continuing to provide him with the finest eyewear in the world.