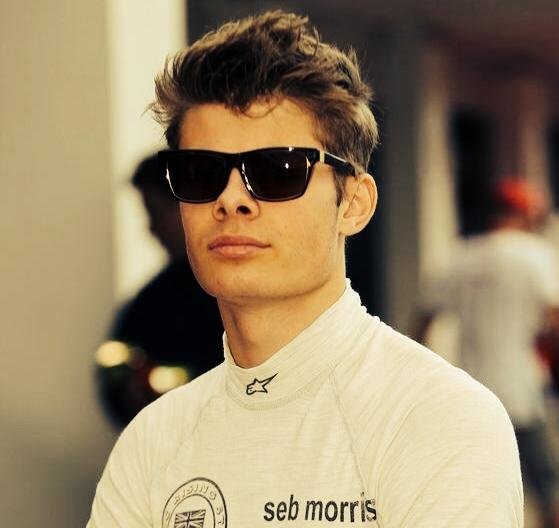 The Formula Renault 2.0 Northern European Championship reached a dramatic climax at Most (Czech Republic) last weekend. The penultimate track in this seasons Championship, this Czech circuit certainly provided an eventful, yet ultimately successful, weekend of racing for Oxford Vaughan Brand Ambassador Seb Morris.
Despite heavy rain, a cancelled race, a safety car and a 5 place grid penalty, Seb raced brilliantly to claim two podiums, and make excellent ground on his rivals in the race for the Championship.
Seb, renowned for being one of the best drivers in wet conditions, was able to battle the challenging conditions to secure pole position for the first race of the weekend, and fourth position for race 2.
Somewhat controversially, Seb's pole position for race 1 was reduced to a 6th place start, after a five place grid penalty was imposed for exceeding limits under a red flag; though visibility in the heavy rain was a real issue.
Undeterred by the disappointing decision to penalise him, Seb battled back and converted his sixth place start to a third place finish, racing terrifically throughout to get on the podium.
As the second race began, conditions deteriated. So whilst Seb was able to move quickly up to third from his fourth place grid position, almost the whole of the rest of the race was driven behind a safety car, as the rain-fall became heavier and visibility worsened. Any further overtaking became impossible.
Despite the challenging circumstances that Seb had to deal with at Most, two podium finishes meant that he gained 40 points towards the race for the Championship, so he now stands fourth in the title race with 185 points.
Positioned just 15 points behind third place and 39 points from the top of the championship table, all is still left to fight for in the battle for the Formula Renault 2.0 Northern European Championship, when the season concludes at the legendary Nürburgring at the end of September.
To keep up to date with the latest from Seb, take a look at SebMorris.com.
Follow Seb on Twitter & Instagram, and why not wish him luck for the final round of the Championship.