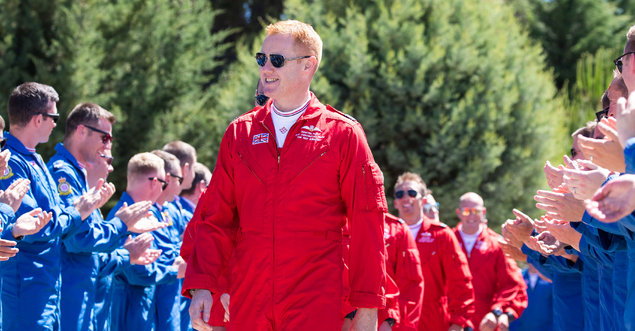 The Pilots of the Royal Air Force Aerobatic Team have returned back home following their huge 11 week tour of North America.
Covering a whopping 22,000 miles and spanning 25 cities between Canada and the United States, the Red Arrows' tour of North America was the most ambitious trip in the Red Arrows' 55 season history.
After a total of 74 days away, the iconic Red Hawk jets arrived back at RAF Scampton, Lincolnshire, in October 2019. The pilots, engineers and support staff were all greeted by their families, and it was a delight to see the reunions on site.
During the tour, the pilots performed 21 display routines, engaged tens of millions of people, and completed 30 stunning flypasts over major landmarks and iconic locations from Niagara Falls and San Francisco's Golden Gate Bridge, to the iconic Manhattan skyline in New York City. They did a fantastic job of promoting the United Kingdom's interests whilst showcasing the best of Britain.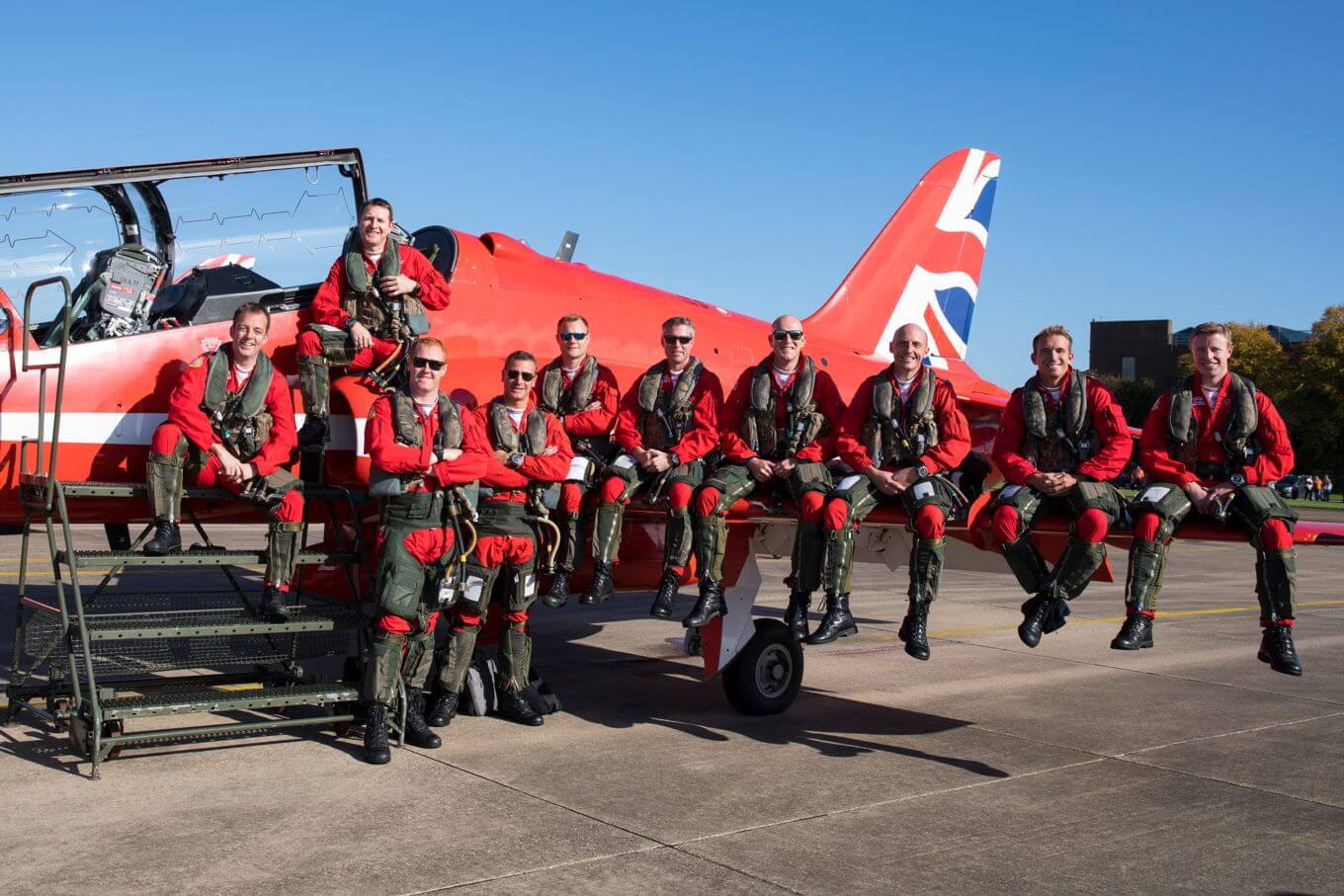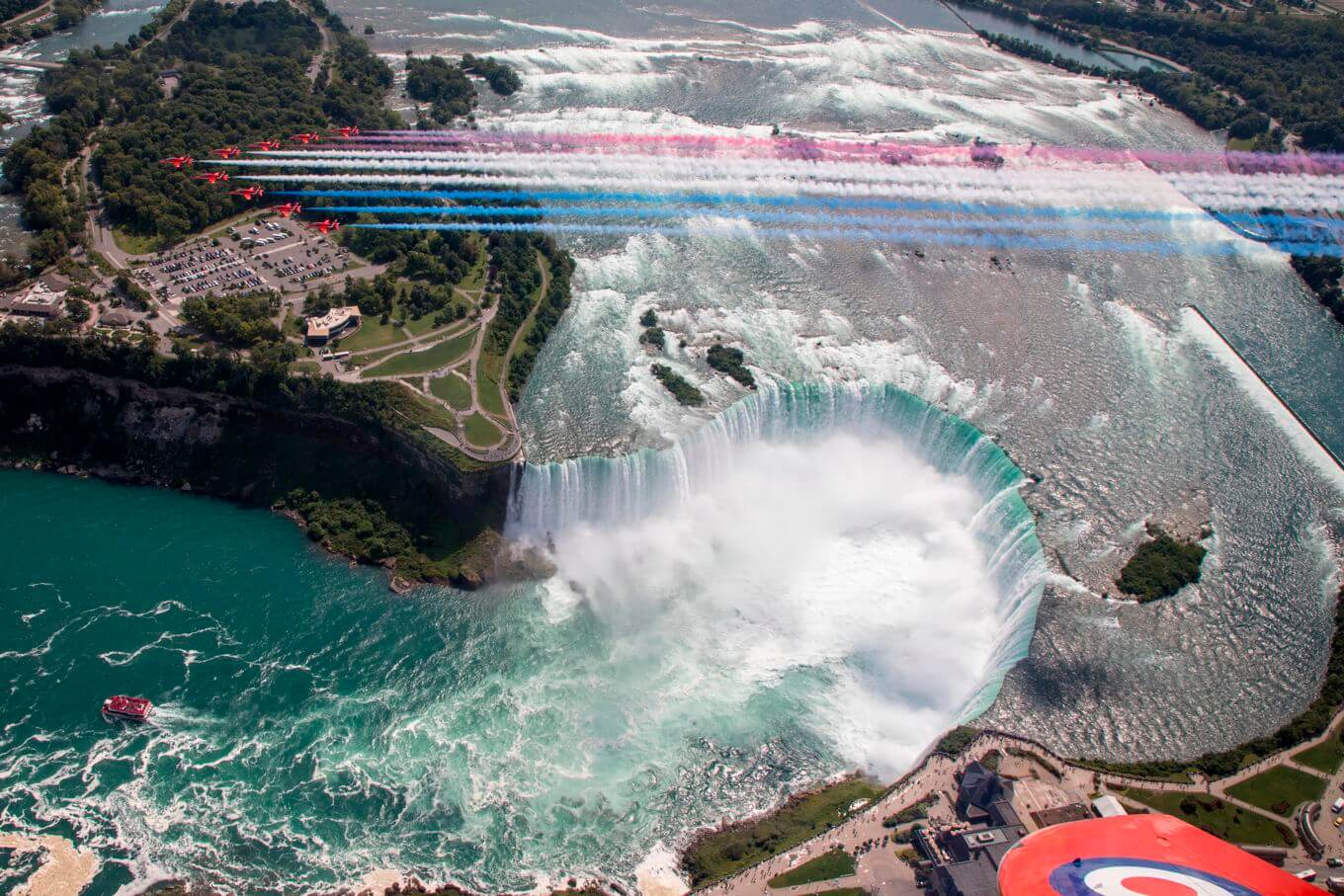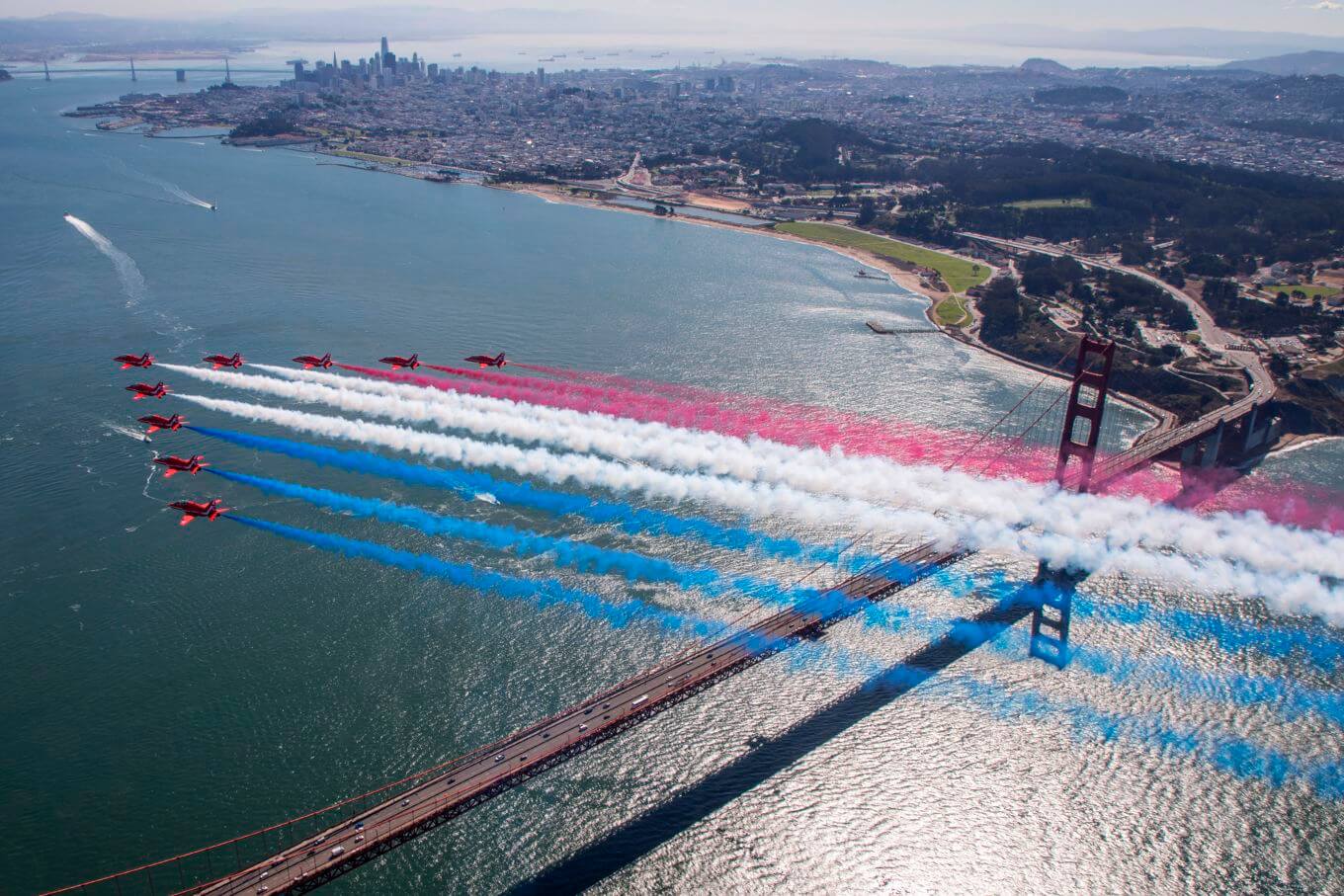 This deployment was an indication of the UK's continuing dedication to continuing relationships, joint prosperity and extensive security cooperation in the region.
The North America tour helped to enhance international trade and investment between the UK, Canada and the US which was worth more than £208 billion in 2018.
The team also dedicated themselves to more than 120 land events, ranging from school and university visits to business seminars, leadership presentations and science, technology, engineering and maths (STEM) sessions, which were aimed at inspiring young individuals.

After completing their UK tour season, the Reds progressed on to the North America tour on the 5th August. They flew further west than ever before, with displays in locations such as British Columbia and California.
The tour was covered by a documentary team and was aired on Channel 5 "Red Arrows Take America" the television series takes viewers behind-the-scenes of the Royal Air Force Aerobatic Team's most ambitious overseas tour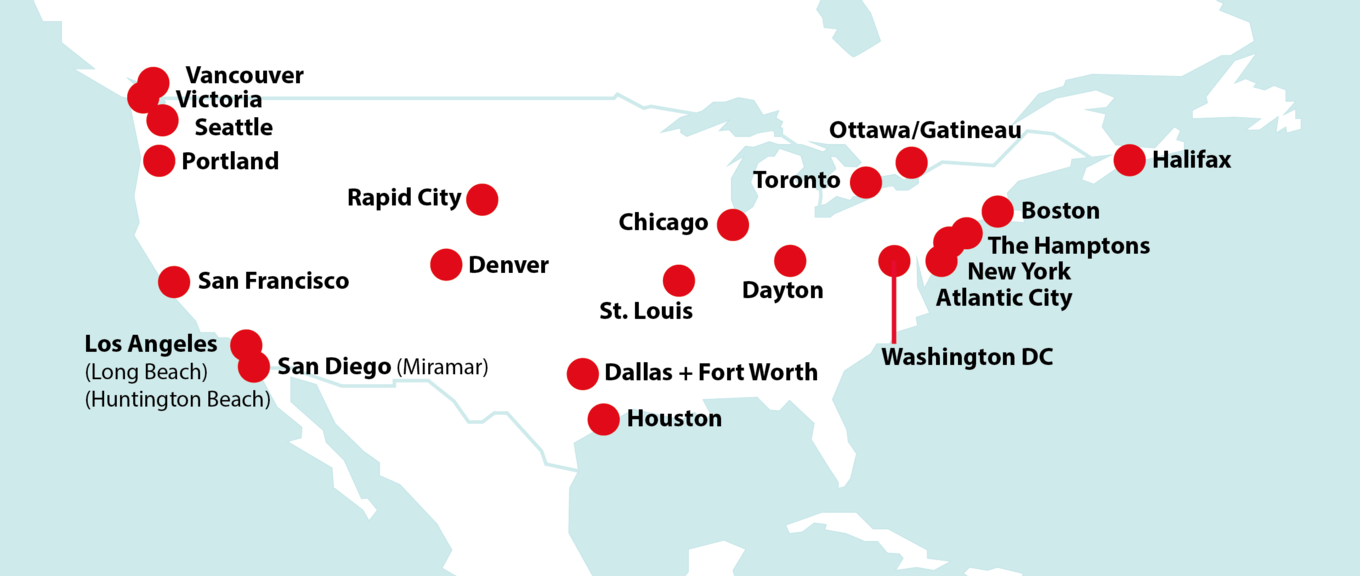 The Red Arrows were supported during the tour by other Royal Air Force units, including crews operating Airbus A400M Atlas transport aircraft, which moved personnel and equipment.
Among the biggest events of the tour was the Great Pacific Airshow in Huntington Beach, south of Los Angeles, where up to three million people watched the team display.
The movement was successful, and the campaign helped highlight opportunities across business, education and tourism.